TPI: this is all you need to know
TMap, TPI: they are very similar. Yet they are two very different terms. Below you will learn more about TPI and what it means exactly. You will read everything you need to know about this test enhancement model. You can also read more about the difference with the popular TMap (Test Management Approach).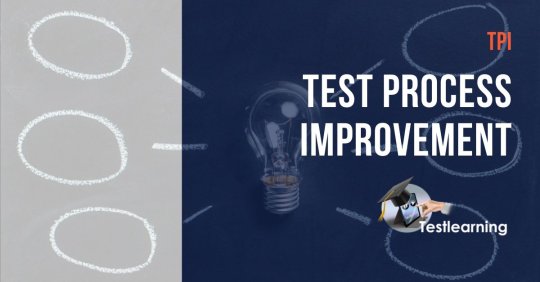 What is TPI?
TPI is an abbreviation that stands for 'Test Process Improvement'. The name already indicated it: TPI is a model to improve software testing. As a software tester you are involved in software testing. In order to be able to test properly, it does not hurt to look at possible improvements. TPI helps with that. The model allows you to revise a test. It is a guideline to improve a test where necessary.
The goal of TPI
As a software tester you want to test as good as possible. You use your knowledge, experience and passion every day to test software in all shapes and sizes. You look at the functionality and you do everything you can to remove errors. For example, to test the operation, you want to test at a high level. After all, it is a shame if the effort made does not produce anything. Quality above all else is the motto of many software testers. With that in mind, continuous work must be done on the best possible test. It is not only about the size of a test, but also about the depth.
You want to test all aspects carefully. That is the goal of Test Process Improvement. The TPI model aims to improve the testing process where possible. The result? Better testing! TPI allows you to test even better in the future. That's profit!
The difference between TPI and TMap
TPI and TMap are both abbreviations. They are also both used by software testers. Yet there is a big difference. To avoid confusion, we'll explain it to you. You have read above what Test Process Improvement entails. TMap stands for Test Management Approach. We'll go into more detail about this in the article about TMap. In short, TMap is about the way you approach a test. With the TMap model you can see how software can best be tested. The model is large in scope and covers planning and preparation as well as execution. With TMap you design a test. With TPI you look at opportunities for improvement of a test process. That is the difference between TPI and TMap.
What are the advantages of TPI?
For a software tester, TPI is of great importance. Test processes can always be improved. That leads to better testing. That means: more quality. That is by far the biggest advantage of Test Process Improvement. In addition, using TPI has even more advantages. For example, consider:
Efficiency: by optimizing processes you save a lot of time
Reduced costs: test process improvement leads to cost savings and increased profitability

Faster to market: the improvements allow you to test more in less time

TPI-certification
The certification is another important element. It is possible to take an exam on this subject. The e-learning TPI NEXT® Foundation makes it possible for everyone to test knowledge. If you pass the exam, you will receive a certificate. That's more than a piece of paper. With this certificate you prove to companies that you are capable of optimizing test processes. You show that you have useful knowledge. To properly prepare for the exam, you can follow a so-called e-learning. You will find this on our website. We also have the online courses in the field of TMap. Taking the online lessons is a good preparation for the exam. Do you want to become a software tester or do you want to prove your expertise to others? Then take a look at what we offer and discover what we can do for you!
Want to know more about Test Learning?
Would you like to stay informed of developments regarding our test courses? Follow us on LinkedIn, sign up for the monthly newsletter or read our blogs!