What exactly is TMap?
TMap has been a popular method for software testers for many years. On this page you can read what TMap (Test Management Approach) is and how it is used in practice. You can also read more about the benefits of TMap. So do you want to know everything about TMap? Then quickly scroll down!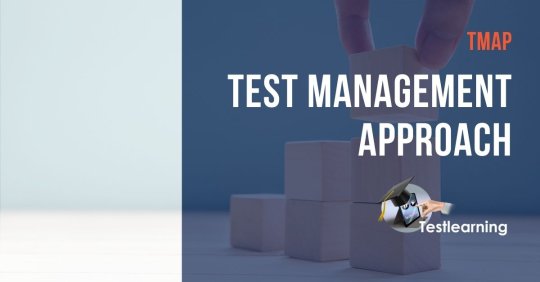 What is TMap?
We start at the beginning. What exactly is TMap? TMap is a way of testing. A specially developed method for software testers to perform their work as well as possible. TMap testing can be an addition to the well-known TPI (Test Process Improvement) method.
Meaning
TMap is an abbreviation for Test Management Approach, meaning the way you approach a test. Of course, this concerns tests that relate to software. In summary, TMap is a manageable approach to the way you test software.
TMap in practice
Test Management Approach has developed over time into a working method for software testers. The method, because you can safely call it that, has many users. It is not without reason that TMap is used worldwide to carefully test software.
This testing can be done in various ways. Which is necessary, because every piece of software is different. In addition, the purpose of a test can differ. For example, a tester wants to remove all errors one time and focus on the operation of the software the next time. You're in the right place with TMap, because the method prescribes all kinds of test techniques. These test design techniques have different properties. These characteristics make them suitable (or unsuitable) for a particular test.
What makes TMap important?
Since the arrival of TMap, there is a clear method for software testers. That, in a nutshell, is why TMap is so important. To test software, it is best to use the same way of working. That way you can test consistently. The TMap method has been around since the beginning of this century. That's not to say it's an outdated way of working – quite the contrary. The creators continue to develop TMap to keep it up to date. All improvements mean that the TMap method will also be relevant in 2022. TMap is important for software testing. Due to the clear structure, every software tester can get started with TMap in practice. What are the advantages? Good question. Fortunately, we also have a good answer. Because: plenty of advantages. We list them below for you.
The advantages of a structured working method
Using Test Management Approach has a number of advantages. Two important advantages are explained below.
1. With TMap you test carefully
TMap prescribes a certain method. It is a step-by-step plan that you can follow accurately as a software tester. If the step-by-step plan is carried out exactly, you are assured of a thorough test. From planning to implementation and evaluation: with TMap you can implement the full package as a software tester.
2. TMap can always be used
And that is because of the test design techniques we wrote about earlier. When preparing a test, you carefully check what the purpose of the test is. You also look at what kind of test is needed. On the basis of that data you determine which technique suits you best. There are no fewer than eleven test design techniques. They all have different properties. As a software tester you can always find a suitable way with TMap.
Who uses TMap?
The answer to this question is not that complicated. TMap is used by software testers. TMap is the method for people who are passionate about testing software for functionality or who do everything they can to remove errors. TMap is very important for software testers: Test Management Approach helps to become a good software tester in the basics.
Do you have ambitions to become a software tester?
There is an MBO, HBO or university education that teaches TMap, so other ways to master the information have to be looked at. Fortunately, online classes, 'e-learning', can help software testers to develop into professionals.
Are you interested in software testing and looking for a way to learn the basics? Then an online course may be suitable! Take a look at the offer on our website or contact TestLearning without obligation!
Want to know more about Test Learning?
Would you like to stay informed of developments regarding our test courses? Follow us on LinkedIn, sign up for the monthly newsletter or read our blogs!